As the name suggests, the States Representatives Group (SRG) consists of representatives of the EU Member States as well as countries that are associated to Horizon Europe.
The European Commission has asked these countries to nominate SRG members and the names, contact details and bios of the delegates nominated so far can be found via the Members tab. The current Chairperson of the SRG is Martha Cahill of Ireland, and the Vice-Chairperson is Jan Skriwanek of Germany. They were elected on 11 March 2022 and will remain in their posts until 10 March 2024.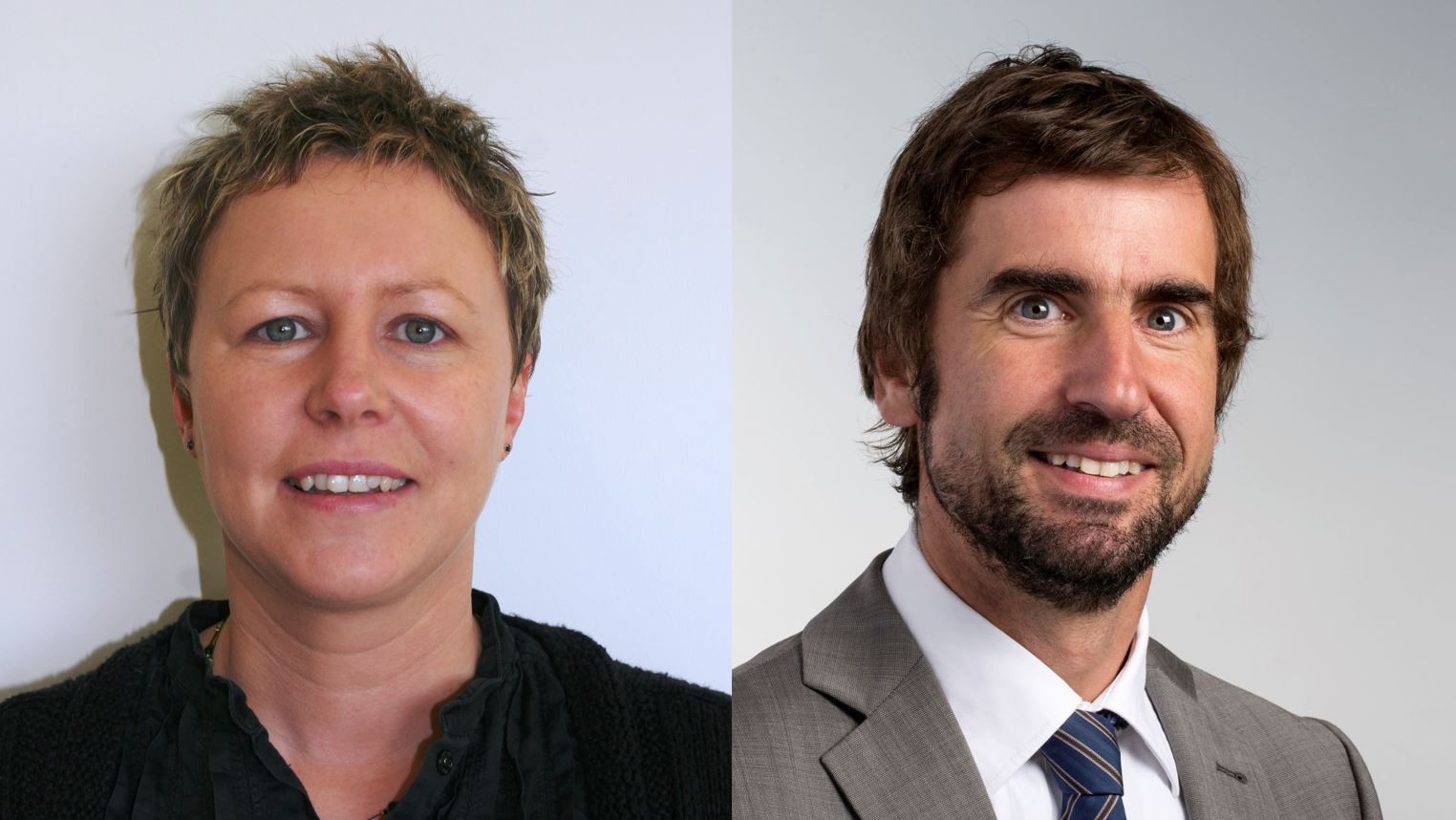 Read our interview with Martha Cahill on how the SRG contributes to IHI.
The SRG is consulted and invited to give an opinion on a range of issues, including:
draft work programmes, including draft calls for proposals;
links to Horizon Europe and other EU, national and regional initiatives;
the involvement of different types of organisations in IHI projects, in particular small and medium-sized enterprises (SMEs), start-ups and newcomers;
actions taken on the dissemination and exploitation of results;
updates to the Strategic Research and Innovation Agenda (SRIA).
In addition, the SRG reports on and acts as an interface when it comes to potential areas of cooperation or complementarities between IHI and relevant national or regional research and innovation programmes. Members also report on actions taken at national or regional level regarding dissemination and communication.
Finally, the SRG can issue, on its own initiative, opinions, recommendations or proposals to the Governing Board or the Executive Director on technical, managerial and financial matters as well as on work programmes and other documents, in particular when those matters affect national or regional interests.
The chairperson and vice-chairperson attend the meetings of the IHI Governing Board as observers.

All EU Member States and countries associated to Horizon Europe have been invited to nominate two delegates to be part of the IHI States Representatives Group (SRG). The names and contact details of the delegates nominated so far are provided here, along with their bios where available.
Albania
 
 
To be appointed
 
 
Armenia
 
 
To be appointed
 
 
Austria
 
 
Hemma Bauer
Austrian Federal Ministry of Education, Science and Research
+43 531 206 213
hemma.bauer[AT]bmbwf.gv.at
Belgium
 
 
Kathleen D'Hondt
Vlaamse overheid, Dept. Economie, Wetenschap & Innovatie
Koning Albert II-laan 35, bus 10, 1030 Brussel
+32 477 40 31 20
Kathleen.Dhondt[AT]vlaanderen.be
Bosnia and Herzegovina
 
 
‌To be appointed
 
 
Bulgaria
 
 
Michel Israel
National Center of Public Health and Analyses, "Physical Factors" Directorate
15 "Acad. Ivan Geshov" blvd., 1431 Sofia
+359 2805 6353
michelisrael[AT]abv.bg; m.israel[AT]ncpha.government.bg
Croatia
 
 
To be appointed
 
 
‌Cyprus
‌
‌
Evgenios Epaminondou



Andromachi Katsonouri
Deputy Ministry of Research, Innovation and Digital Policy
Directorate of Research and Innovation
29, Lordou Vyronos, 1096 Nicosia

Ministry of Health, State General Laboratory
P.O. Box 28648, 2081 Nicosia
+357 22 691910
eepaminondou[AT]mof.gov.cy


+357 22 805015
akatsonouri[AT]sgl.moh.gov.cy
‌Czechia
‌
‌

Dr Radislav Sedlacek

‌Director of the Czech Centre for Phenogenomics Head of the Laboratory of Transgenic Models of Diseases

Institute of Molecular Genetics of the Czech Academy of Sciences Videnska 1083, 142 20 Prague 4, Czech Republic

Corresponding Address: CCP-IMG (BIOCEV), Prumyslova 595, 252 50 Vestec, Czech Republic

‌+420 325 873 243

radislav.sedlacek[AT]img.cas.cz

‌Denmark
‌
‌
Johan Frederik Mau
‌Danish Agency for Higher Education and Science
Haraldsgade 53, 2100 København Ø
‌+45 72 31 82 26
jmau[AT]ufm.dk
‌Estonia
‌
‌
‌Argo Soon
‌Departement of International Research Cooperation
Estonian Research Council
Soola 8, 51013 Tartu
‌+372 730 0372
argo.soon[AT]etag.ee
Faroe Islands
 
 
To be appointed
 
 
‌Finland
‌
‌
‌Raimo Pakkanen
‌Business Finland
Porkkalankatu 1, 00180 Helsinki
‌ +358 505 577 829
raimo.pakkanen[AT]businessfinland.fi
‌France
‌
‌
‌Thomas Lombès


Virginie Sivan
 
‌‌INSERM
101, rue de Tolbiac, 73013 Paris Cedex 13

Ministère de l'Enseignement Supérieur, de la Recherche et de l'Innovation
Direction générale pour la Recherche et l'Innovation
Délégation aux Affaires européennes et internationales
1 rue Descartes, 75 005 Paris
‌‌+33 6 86 54 81 02
thomas.lombes[AT]inserm.fr

+33 1 55 55 86 51
virginie.sivan[AT]recherche.gouv.fr
‌Georgia
 
 
Maia Rukhadze
‌Center of Allergy and Immunology, International Relations
2/6 Lubliana str., 0159 Tbilisi
+995 577 495 995
maiarukhadze[AT]gmail.com
‌Germany
‌
‌
‌Jan Skriwanek
(SRG Vice-Chairperson)
‌DLR Project Management Agency
Heinrich-Konen-Str. 1, 53227 Bonn
‌+49 228 3821 1677
jan.skriwanek[AT]dlr.de
‌Greece
‌
‌
‌Zoe Cournia
‌Biomedical Research Foundation Academy of Athens
4 Soranou Ephesiou Str., 115 27 Athens
‌+30 210 659 7195
zcournia[AT]bioacademy.gr
‌Hungary
‌
‌

Klára Horváth

‌National Research, Development and Innovation Office, Department for International Affairs
Kéthly Anna tér 1, 1077 Budapest
‌+36 1896 3748
klara.horvath[AT]nkfih.gov.hu 
‌Iceland
‌
‌
‌‌To be appointed
‌
‌
‌Ireland
‌
‌
‌Martha Cahill
(SRG Chairperson)
‌Enterprise Ireland
East Point Business Park D03, E5R6 Dublin
‌+353 1 727 2838
martha.cahill[AT]enterprise-ireland.com
‌Israel
‌
‌
‌Hagit Schwimmer
‌IIA ISERD    
Derech Agudat Sport Hapoel 1, Jerusalem
‌+972 54 570 9596
hagit.schwimmer[AT]iserd.org.il
‌Italy
‌
‌
‌Giulio Pompilio
‌University of Milan, IRCCS Monzino
Via Carlo parea 4, 20138 Milano
‌+39 338 504 6867
giulio.pompilio[AT]cardiologicomonzino.it
‌Kosovo
‌
‌
‌‌To be appointed
‌
‌
‌Latvia
‌
‌
‌Uldis Berķis
‌Ministry of Education and Science
Department of Higher Education, Science and Innovation    
Vaļņu st 2, 1050 Riga
‌+371 670 47865
uldis.berkis[AT]izm.gov.lv
‌Lithuania
‌
‌
‌Solventa Krakauskaitė
‌Kaunas University of Technology        
K. Donelaičio g. 73, 44249 Kaunas
‌+370 6722 2409
solventa[AT]mail.com
‌Luxembourg
‌
‌
‌Charles Betz
‌Luxinnovation, RDI Support
5, avenue des Hauts Fourneaux, 4362 Esch-sur-Alzette
‌+352 43 62 63 Ext. 895
charles.betz[AT]luxinnovation.lu
‌Malta
‌
‌
Shawn Baldacchino
‌Ministry for Health
‌+356 25 45 64 32
shawn.baldacchino[AT]gov.mt
‌Moldova
‌
‌
‌‌To be appointed
‌
‌
‌Montenegro
‌
‌
‌‌To be appointed
‌
‌
‌Netherlands
‌
‌
‌‌Jasper Claessen
‌Directie Geneesmiddelen en Medische Technologie
Ministerie van Volksgezondheid, Welzijn en Sport
Parnassusplein 5, 2511 VX, Den Haag / Postbus 20350, 2500 EJ, Den Haag
‌+31 6 11 72 28 07
jh.claessen[AT]minvws.nl
‌North Macedonia
‌
‌
‌‌To be appointed
‌
‌
‌Norway
‌
‌
Nils Olav ‌Refsdal



Margarethe Biong
‌Norwegian Ministry of Health and Care Services
Department of Specialist Health Care Services
PO box 8011, 0030 Oslo

Research Council of Norway
Drammensveien 288, 1327 Oslo
‌nor[AT]hod.dep.no



mbi[AT]forskningsradet.no
‌Poland
‌
‌
‌Tadeusz Bednarczyk


Anna Dziubczyńska-Pytko
‌Ministry of Education and Science, Department of Innovation and Development
ul. Wspólna 1/3, 00-529 Warsaw

National Centre for Research and Development (NCBR)
National Contact Point
ul. Nowogrodzka 47a, 00-695 Warsaw
‌+ 48 225 292 234
tadeusz.bednarczyk[AT]mein.gov.pl

+48 502 052 237
anna.dziubczynska-pytko[AT]ncbr.gov.pl
‌Portugal
‌
‌
‌Afonso Duarte
AICIB, Parque de Saúde de Lisboa
Av. do Brasil 53, Pav. 17 - A, 1749-004 Lisbon
‌+351 910 499 123
afonso.duarte[AT]aicib.pt
‌Romania
‌
‌

Dr Ștefan Busnatu

‌Ministry of Health         

Cabinet Minister 
Cristian Popisteanu St. no. 1-3, 010024 Bucharest

‌Tel +40-21 312 22 12

stefan.busnatu[AT]umfcd.ro

‌Serbia
‌
‌
‌‌To be appointed
‌
‌
‌Slovakia
‌
‌
‌Iveta Hermanovska   
‌Ministry of Health of the Slovak Republic, Institute of Research and Development    
Limbova 2, 837 52 Bratislava
‌+421 2 59373 236
iveta.hermanovska[AT]health.gov.sk
‌Slovenia
‌
‌
‌Jure Janet
‌Nacionalni inštitut za javno zdravje (National Institute of Public Health)    
Center za informatiko v zdravstvu (Center for Healthcare Informatics)    
Trubarjeva cesta 2, 1000 Ljubljana
‌+386 31 852 799
jure.janet[AT]nijz.si
‌Spain
‌
‌
‌Marta de Diego Zori



Marta Gómez Quintanilla
‌EU Programmes Division, Centre for Industrial Technological Development (CDTI)
Ministry of Science and Innovation 
C/ Cid 4, 28001 Madrid

EU Programmes Division, Centre for Industrial Technological Development (CDTI)
Ministry of Science and Innovation
C/ Cid 4, 28001 Madrid
‌+34 915 815 562
marta.dediego[AT]cdti.es


+34 91 581 5562
marta.gomez[AT]cdti.es
‌Sweden
‌
‌
‌Gunnar Sandberg
‌Division of Health, Vinnova
101 58 Stockholm
‌+46 8 454 64 45
gunnar.sandberg[AT]vinnova.se
Tunisia
 
 
To be appointed
 
 
‌Turkey
‌
‌
‌Ayşe Özge Gözay



Şükran Alpdemir
‌TUBITAK (Scientific and Technological Research Council of Turkey)    
Directorate for International Cooperation
TÜBİTAK Başkanlık Tunus Caddesi No:80 Kavaklıdere, 06680 Ankara

‌TUBITAK (Scientific and Technological Research Council of Turkey)    
Directorate for International Cooperation
TÜBİTAK Başkanlık Tunus Caddesi No:80 Kavaklıdere, 06680 Ankara
‌+90 312 298 1893
ozge.gozay[AT]tubitak.gov.tr


+90 312 298 1781
sukran.alpdemir[AT]tubitak.gov.tr
Ukraine
 
 
To be appointed
 
 
Key documents
Details of how the States Representatives Group works are set out in the SRG rules of procedure.
Agendas of IHI States Representatives Group meetings