In the first session, IHI Executive Director Dr Pierre Meulien presented IHI and explained why we are launching a new European partnership for health. He also described what's new compared to the Innovative Medicines Initiative (IMI), and what will stay the same. IHI staff then presented opportunities for stakeholders to get involved in IHI, for example by applying to become a member of the IHI Science and Innovation Panel (SIP), or by becoming an expert evaluator. They also offered a preview of the draft topics under consideration for inclusion in the first IHI call for proposals.
The second session featured a high-level discussion during which representatives of the IHI partners, namely the European Commission, the European Parliament, COCIR, EFPIA , Vaccines Europe, EuropaBio and MedTech Europe, presented their vision for IHI.
Both sessions included time for questions from participants.
Click here for the recording and presentation 

.
Outline of the event and presentations
10:30 - 10:35
Welcome and introduction
Jennifer Baker, Moderator
10:35 - 10:50
What's changing, what's staying the same, and why
Pierre Meulien, Executive Director, IHI
10:50 - 11:30
Opportunities to get involved with IHI
Hugh Laverty, Head of Scientific Operations, IHI
12:00 - 12:35
Partners outline their vision for IHI
Jean-Eric Paquet, Director-General, DG Research and Innovation, European Commission
Bernt Bieber, COCIR President & SVP Direct Sales Siemens Healthineers
Serge Bernasconi, Chief Executive Officer, MedTech Europe
Claire Skentelbery, Director General, EuropaBio
Sibilia Quilici, Executive Director, Vaccines Europe
Nathalie Moll, Director General, European Federation of Pharmaceutical Industries and Associations (EFPIA)
Maria da Graça Carvalho, MEP, European Parliament
12:55 - 13:00
Closing Remarks
Maria da Graça Carvalho, MEP, European Parliament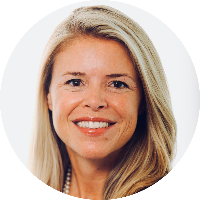 Director General
European Federation of Pharmaceutical Industries and Associations
 

 

 

Executive Director, IHI

Hugh Laverty

Head of Scientific Operations, IHI

 
 

Director-General, DG Research and Innovation, European Commission

COCIR President & SVP Direct Sales Siemens Healthineers

Chief Executive Officer, MedTech Europe

Director General, EuropaBio

 

Executive Director, Vaccines Europe

Director General, European Federation of Pharmaceutical Industries and Associations

Member of European Parliament

 
Moderated by: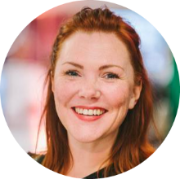 Journalist and Moderator